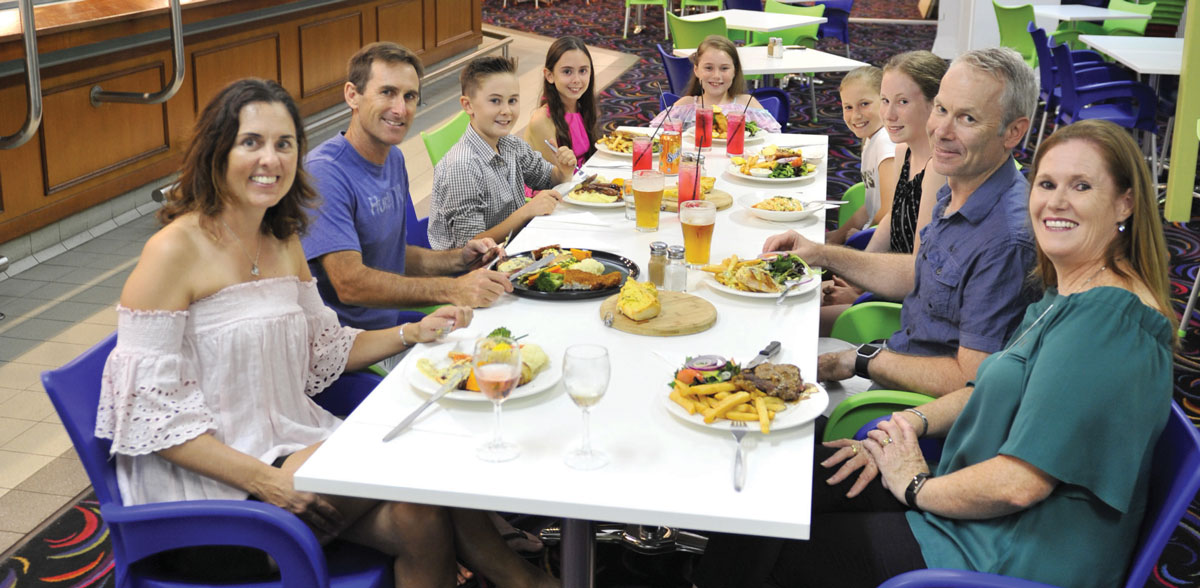 You can dine at Mount Gravatt Bowls club for Lunch Tuesday to Saturday from 11am until 2pm and  Dinner Wednesday to Saturday between 5pm and 7:45pm.
The menu includes Entrée, Mains and dessert plus meals for the kids. All meals are prepared by our chef who uses the best local produce.
The main lounge / dining area includes a bar and views over the bowling greens. A variety of delicious meals are available for members, their guests and bona-fide visitors.
Our friendly staff will make you feel very welcome so come on down and check out the Mount Gravatt Bowls Club dining and bar facilities and enjoy great food and drinks at prices you can afford.
Looking for a quiet venue with no pokies to socialise with friends? Then why not become a Social Member for $5 for life.
COVID-19 SAFE PLAN
Our Government approved COVID 19 plan is in place at the club.
We would ask all visitors and members to follow the rules. Social distancing and infection control measures are designed to keep you and all our members and visitors safe. We ask all members to sign in with proof of vaccination when you arrive. To avoid disappointment please phone and book in before you play bowls, we do have some restrictions on the number of people who can attend the club at any one time.
Opening Hours: (closure times may vary)
Monday 10am – 9.30pm
Tuesday 9am – 9.30pm
Wednesday 9am – 9.30pm
Thursday 9am – 9:30pm
Friday 9am – 9.30pm
Saturday 9am – 9.30pm
Sunday 10am – 4pm
Dress Code:
Thongs only permitted for barefoot bowls
No singlets allowed
Functions - smart casual
1873 Logan Road, Upper Mount Gravatt, Queensland, 4122
P O Box 34, Mount Gravatt, Queensland, 4122
t: 3349 2367
e: management@mtgravattbowlsclub.com