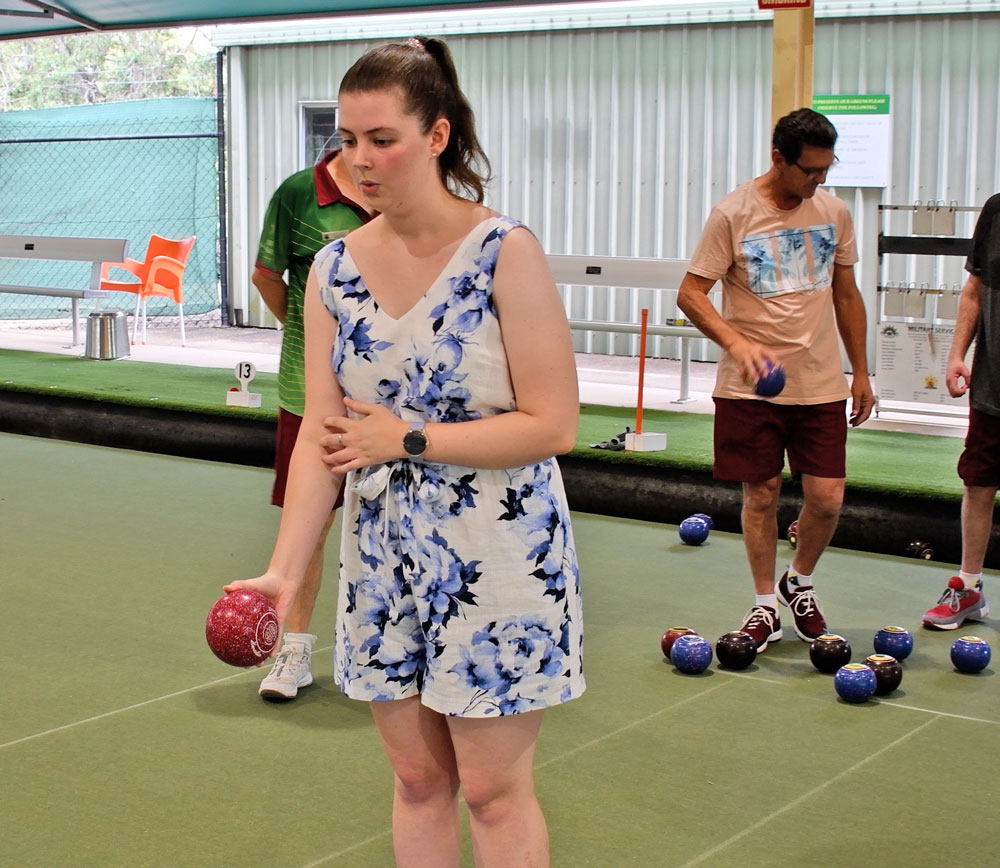 Our next Try us Out Day is
Sunday 16th October 2022 10:00am-12:30pm
Lawn Bowls is a great sport for all ages. Here are just some of the reasons to join the Mt Gravatt Mustangs:
Learn to play competition bowls, no experience required.

Free Coaching.

Free initial use of club bowls.

Designated 'buddy' to get you started.

Lawn Bowls is an exciting low impact sport which is played all over the world.

Join social competition and inter- club matches.

Mount Gravatt Bowls is one of Brisbane's leading bowls clubs with outstanding facilities including an all – weather undercover green.

Make new friends and enjoy being part of a team
Try us out Day
If you are interested in joining the Mt Gravatt Mustangs but you want to find out if Lawn Bowls is a sport for you, why not register to come to one of our free "Try us out days" when you can experience a real game of Lawn Bowls and learn more about the sport. No experience is required and bowls are provided. You will find our members are super friendly and a free drink of Beer, Wine or Soft Drink is included for all attendees.
If you would like to come to the next free 'Try Us Out Day'
simply fill in your details below and one of our friendly team will contact you with all the details.
COVID-19 SAFE PLAN
Our Government approved COVID 19 plan is in place at the club.
We would ask all visitors and members to follow the rules. Social distancing and infection control measures are designed to keep you and all our members and visitors safe. We ask all members to sign in with proof of vaccination when you arrive. To avoid disappointment please phone and book in before you play bowls, we do have some restrictions on the number of people who can attend the club at any one time.
Opening Hours: (closure times may vary)
Monday 10am – 9.30pm
Tuesday 9am – 9.30pm
Wednesday 9am – 9.30pm
Thursday 9am – 9:30pm
Friday 9am – 9.30pm
Saturday 9am – 9.30pm
Sunday 10am – 4pm
Dress Code:
Thongs only permitted for barefoot bowls
No singlets allowed
Functions - smart casual
1873 Logan Road, Upper Mount Gravatt, Queensland, 4122
P O Box 34, Mount Gravatt, Queensland, 4122
t: 3349 2367
e: management@mtgravattbowlsclub.com